Benefits
Discover the benefits of our online platform
Submit a request in just a few clicks.
Pay your requests online.

Make your choice quickly.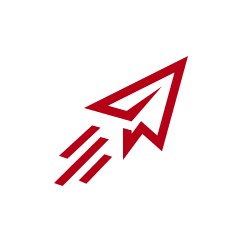 Get results in a few hours.*

No sign-up fees.
*Please note that our business hours are Monday to Friday from 8:30 a.m. to 5:00 p.m.
Why conduct a commercial credit survey?
Are you looking to extend credit to a new customer, renew a credit limit or increase a current credit limit? Our commercial credit report services will help you minimize the financial risks your organization may face.
Is it important to have a credit policy?
Every company should have a credit policy that is appropriate to its market and objectives. The credit screening process should always be the same when opening or renewing a new customer account. Effective credit management at the commercial level can help you avoid many headaches associated with bad debt management.
How long does it take to receive my commercial credit report?
We have a 24-hour turnaround time from Monday to Friday from 8:30 a.m. to 5:00 p.m.
OUR PACKAGES
If you process high volumes, contact us to set up an annual agreement.
Package 1 
Financial institution check*
References from three suppliers
Full details regarding the company's legal constitution
Civil proceedings against the company
Package 2 
Credit report and commercial credit rating
Financial institution check*
References from three suppliers
Full details regarding the company's legal constitution
Civil proceedings against the company
*Information availability may vary according to the type of institution